let's start with the beggining
Name:Raluca
Nicknames: Ralu(by 90% of ppls);Hime(by Shank); Raluk(by Roxi &Radu);Leeah(from jd)
Likes: Arts,cartoons

,swimming(WATER!!!!!),FUN,sweets(jellys!),MuSiC,Kelly Clarkson-Because of you,ATB-Ecstasy(and maaaanyyyyy others) my family&friends pc games and....uhm..colors!
Dislikes:Meanies,lies,fights

,to be upset,to do homeworks,to be bored&do boring stuffs

.
My mood:ALMOST every day happy...and try to be calm....but sometimes loose my control(who doesn't?

)
but the word who describe all is :IMPERFECT(and i like being that)
and those are with dedication for alex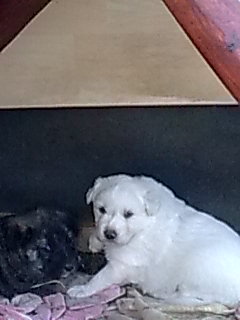 this is all(for the moment!) Cheers!



Last edited by Ralu on Thu May 26, 2011 11:00 am; edited 6 times in total